gailanng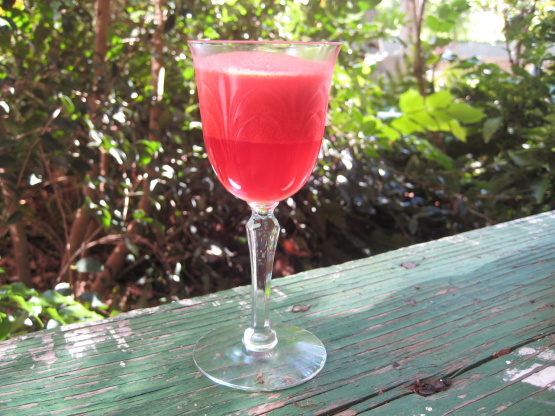 Very simple recipe from a Jell-O brand recipe card. I like it with lime jello. NOTES: cooking time is actually refrigerator time for set-up.

Tasty, but really it gets 5 stars for being a two-ingredient, 10 minutes to prepare recipe! :)
stir boiling water into dry gelatin mix in medium bowl at least 2 minutes until completely dissolved.
add whipped topping to hot gelatin; stir with wire whisk until whipped topping is completely melted and mixture is well blended.
(mixture will still be thin).
pour mixture into 6 cup mold or glass bowl sprayed with cooking spray.
Refrigerate 8 hours or overnight until firm.
unmold onto serving plate just before serving.
store leftovers in refrigerator.