Jell-o Lime Margarita (Virgin) Smoothie
Pamela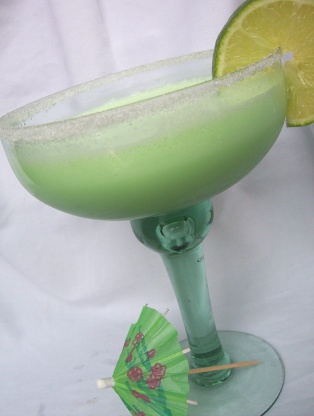 Go green with this beverage from the folks at Jell-o!

This was an excellent refresher on a hot day. So easy to make. I used the sugar free jello, and low fat ice cream, and it still tasted as if we were having a rich dessert! This will be so nice to keep handy for guests who pop in also! Thanks Lennie, it's a keeper!
In a blender, pour in boiling water then gelatin powder.
Cover and blend for a couple of seconds; scrape sides of container.
To blender, add the ice cream, milk, and pineapple; also add a few handfuls of crushed ice.
Replace cover and blend until smooth; serve immediately.