Jell-O 123 Layered Dessert
Janna J.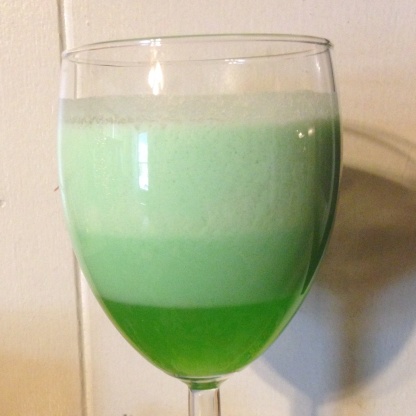 A flashback to the old favorite layered JELL-O dessert. Forget all the blender and ice cube versions! Here is the simplest way to have fun with your JELL-O! ENJOY!
My mother made this desert somewhere differently. She would first make the different flavor Jell-O and make sure that they set. Then she would mix unflavored jelli with whip cream, and a little pineapple juice. Then she would Chop the different flavored gelatin into squares and mix them with the whip cream mixture and refrigerate it. It was an awesome dessert that I enjoy even today as an adult.
Stir boiling water into JELL-O in a bowl until dissolved.
Add 2/3 of frozen COOL WHIP to same bowl one spoonful at a time, whisking until it is melted and blended.
Pour into small clear drinking glasses.
Refrigerate at least 3 hours, until set.
Top layered dessert with remaining whipped topping and ENJOY!