Jeff's Caramelized Onion Burger
Boomette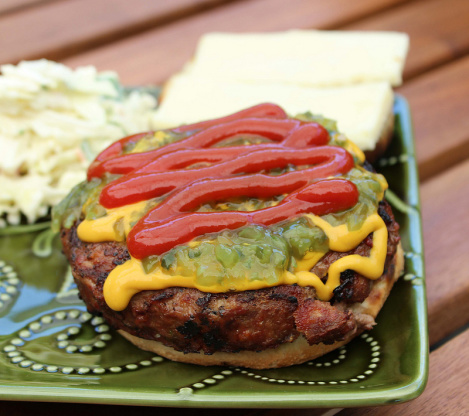 These are easy and taste so good; these aren't like those bland burgers that require tons of topping to cover up the taste.

Excellent mix of flavors in this burger. Only made two but was great with corn on the cob.
Sauté finely chopped onions on low flame (if you do this step too quickly by using a higher flame your onions will not become tender) with several tablespoons of oil until nicely browned and caramelized (soft but don't over brown).
In a large bowl mix together the remaining ingredients with the caramelized onions.
Cook the burgers on a medium flame in a frying pan or barbecue until nicely browned.
Top with lettuce, tomato, ketchup, sliced dill pickles, as you like. Enjoy!