Jean's Preserved Root Ginger
lazyme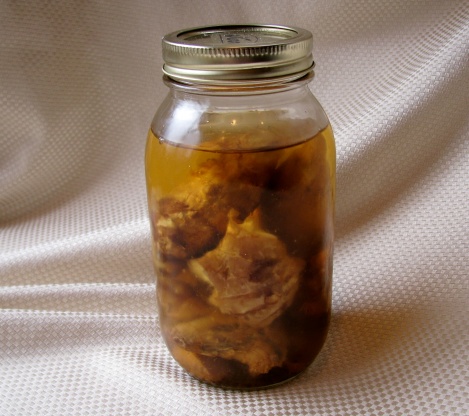 This is my mother's recipe, she always used to freeze her root ginger and then she came up with this idea. As root ginger is called for in so many recipes these days its just so quick and easy to grab straight away out of the fridge. This is brilliant because you can either prepare as little or as much ginger as you wish, its best to make a lot when the good quality ginger is in season!! You only have to make this once a year as it keeps indefinately. I will value your comments with this one

I too learned this recipe from a Chinese cooking class I took at least 25 years ago. My refrigerator has never been empty of this ginge since. Use the sherry in stir fry. It adds so much flavor. Use the tip of a spoon to peel your ginger. Works like a charm.
Peel and cut root ginger into 1 inch pieces and place in jars.
Cover with dry sherry.
This keeps indefinately in the fridge and as you use your ginger the sherry can be used in marinades.
(I usually don't use amounts when I make this, just fill the jars with ginger and cover with sherry. I hope these amounts are about right!).