CoffeeB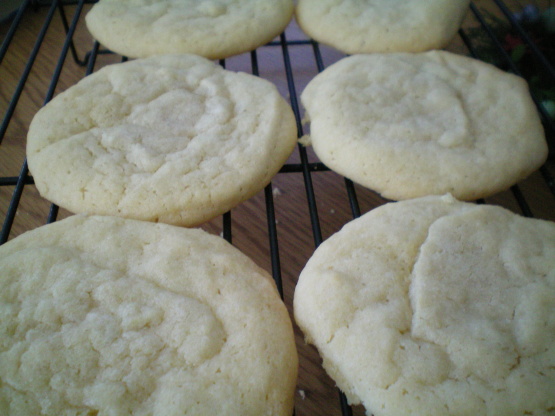 Teacakes are a southern staple. They are easy and inexpensive to make, and the flavor is amazing. Recipe can be halved and cookies can be baked in a toaster oven.

These were so good. My hubby (who wishes to stay with the old tried and true) complained about me making yet another new recipe. Still , he love these and has been making a significant dent in the batch. I didn't have self rising flour either but was able to find that the substitute is 1-1/2 tsp of baking powder and 1/2 tsp of salt per cup of all purpose flour. Five stars for easy and good!
In a mixing bowl, whisk oil,sugar, eggs and vanilla together very well.
Stir in Self-Rising flour.
Drop by teaspoonfuls onto ungreased cookie sheet.
Slightly flatten dough.
Bake at 350 degrees for 10-12 minutes.