Jasmine Rice With Lemon and Mushrooms
Kathy228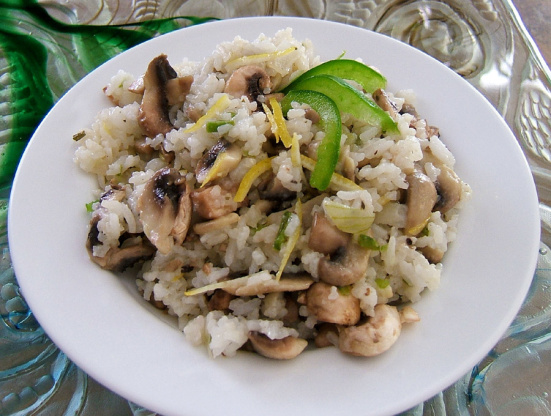 A great way to use cold, cooked rice. I've never made this with other types of rice, but a basmati-type of rice would work too.
Melt butter in sauté pan.
Add garlic and sauté 'til fragrant, approximately 2 minutes.
Add onions and peppers and fry 1 minute.
Add tarragon and salt.
Add mushrooms and sauté until heated.
Add cooked rice to pan and gently combine. Don't break up all the rice clumps.
When warmed through, add the lemon peel and juice.
Stir gently and serve.