FolkDiva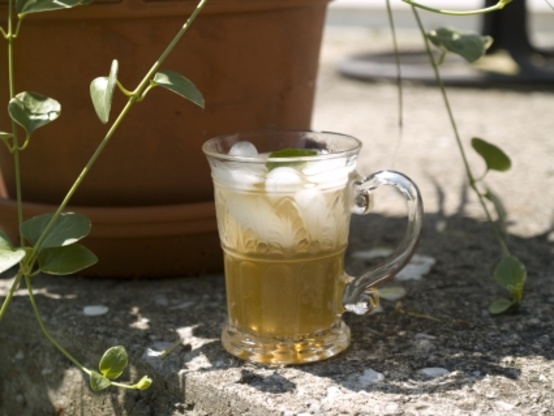 Iced tea with a ginger nip in a classic floral tea. The 3 hrs is chill time.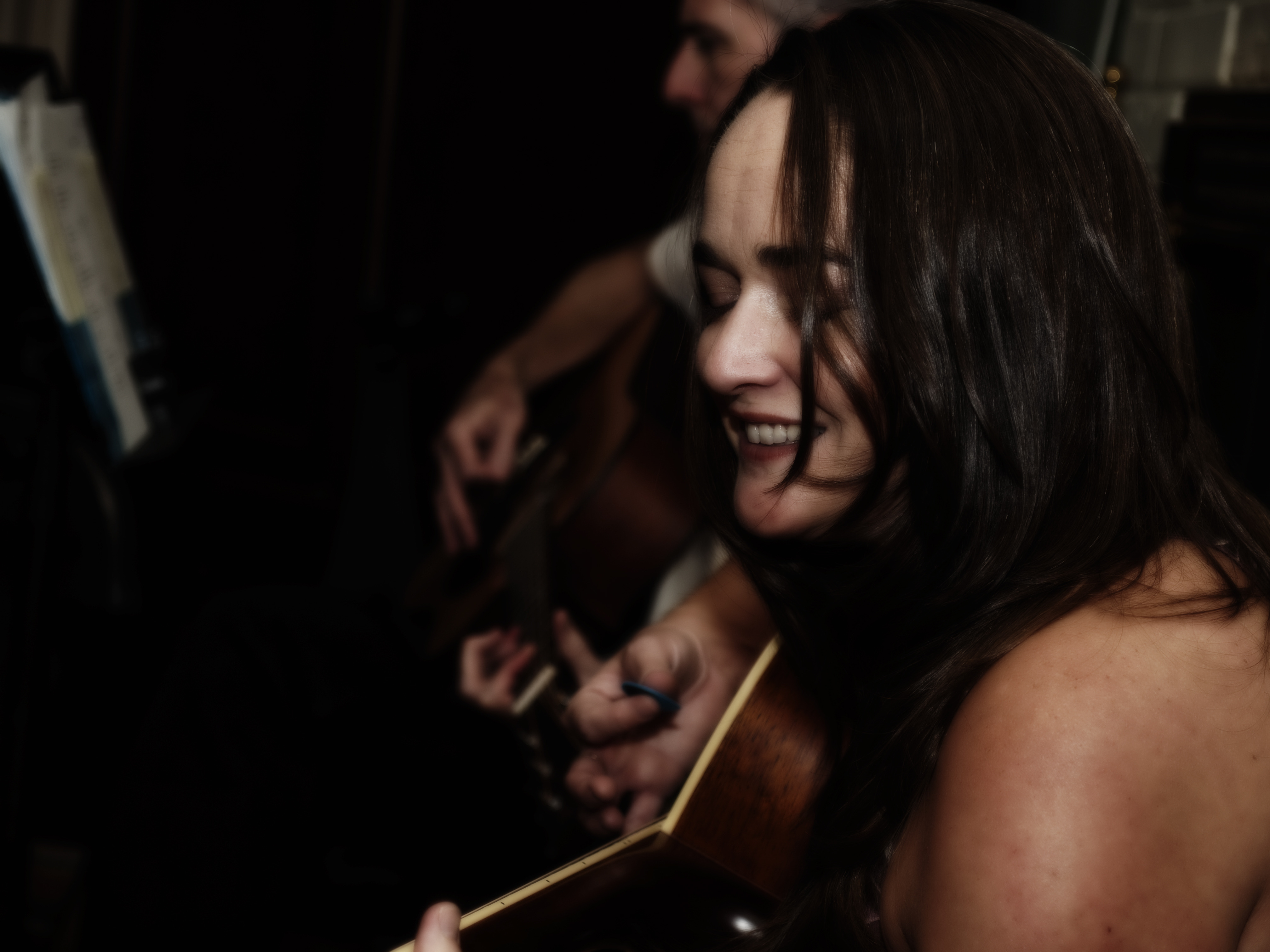 I used a green and black jasmine tea and made the concentrate as directed. The sweetness when using 'non-diet' ginger ale along with the ginger was perfect, so I added no additional sugar or honey. I REALLY REALLY liked this tea! I prepped prior to going out to work in my yard for a while before the heat was unbearable, and this was the perfect cooling beverage to reward myself with! The still sparkling, but lightened carbonation made this oh-so-easy to drink. I garnished with a fresh basil leaf and the slight aroma mingled nicely with the ginger each time I took a sip! Thank you for a lovely summer refreshment!
Combine ginger and tea concentrate while still hot and refrigerate for at least three hours.
Strain and discard ginger.
Pour concentrate and ginger ale into ice filled glasses.
Makes 4 servings.
* For recipes that call for tea concentrates: steep 12 tea bags in 4 cups of boiling water. Before removing, squeeze the tea bags to get all of the liquid. Cool the concentrate in the refrigerator at least 3 hours and keep up to 2 weeks.