Jarlsberg Cheese Dip (Swiss Cheese)
Kathy228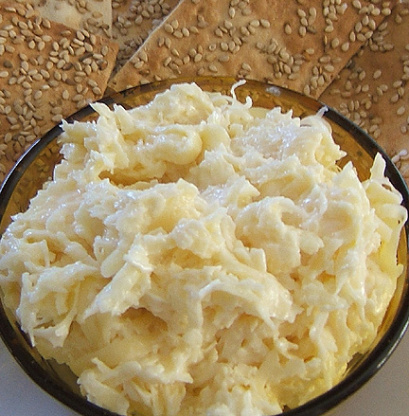 Nutty and flavorful, this dip will go in a minute. This recipe does not require baking. Because grated cheese measurements vary, adjust dip to desired consistency; add more liquid if too dry, more cheese if too wet.
I have been making a similar recipe for awhile now. I too am unwilling to spend $8 a pound for the dip made at that chain store. I found it to be inexpensive and easily made with just 3 ingredients. *8 oz. shredded mozzarella *1 medium sweet or red onion minced *1 C (give or take) mayonnaise. yield: over 1 lb. cost: about $2.50
Gently combine all ingredients.
Refrigerate for 2-hours before serving.
Serve with crackers.
Can be made several days in advance.