Japanese White Sauce-Sakura Sauce
COOKGIRl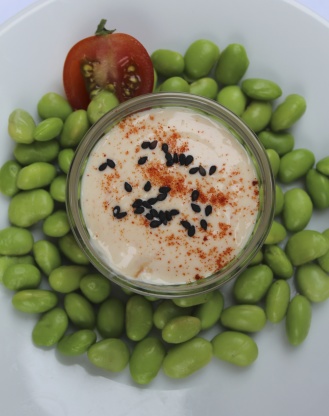 This tastes very close to the sauces that Japanese restaurants serve! I found it http://www.japanese-steakhouse-white-sauce.com/ and is the first one that actually resembles the sauce they serve. It is great on top of rice! Thanks White Sauce Guru!

I rarely eat Japanese food or in Japanese restaurants and I'm limited mostly to California rolls. This was good with lightly boiled edamame. For fun, I replaced standard paprika with Spanish smoked paprika. Don't limit this to just Asian fare either. Black sesame seeds were garnished on top for color. Reviewed for Help a Naked Recipe tag game.
Whisk all ingredients together to make a creamy sauce.
Let it sit overnight in the fridge so the flavors will blend.
enjoy!