ducky007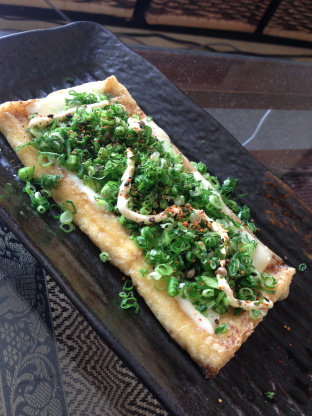 Everybody loves pizza, but what about your diet? Tofu is known as low calorie and high protein food. This great dish looks pretty and tastes of subtle Japanese flavors. Abura-age is deep fried tofu, sold in 1cm thick sheets at asian supermarkets.
Brush soy sauce and mayonnaise on abura-age then cover with shredded cheese.
Top with finely chopped spring onions and toast in the oven for 5minutes.
Sprinke Shichimi to finish off.