Japanese Style Chicken in a Pot Soup
Prep 20 mins
Cook 35 mins

Try to find fresh shiitake mushrooms or black Chinese mushrooms for this, as they add a very distinctive flavor to the soup. If you can't find them, substitute 2 oz of dried mushrooms that have been rehydrated according to the package directions. This is a nice, light tasting chicken noodle soup. A girlfriend that moved from California gave me this recipe....don't know where she got it.
6 ounces japanese noodles, uncooked (soba or udon)
8 cups chicken broth
12 ounces chicken breasts, skinned and boned, cut into 2 inch pieces
1 cup carrot, very thinly sliced
9 fresh shiitake mushrooms or 9 fresh black Chinese mushrooms, halved
6 large napa cabbage leaves, cut into 2 inch squares
1 (8 ounce) can bamboo shoots, drained
3 green onions, cut into 2 inch pieces
12 ounces firm tofu, drained and cut into 1 inch cubes
1 tablespoon dry sherry
1 dash pepper
1 tablespoon soy sauce
1⁄2 cup fresh parsley, chopped
Directions
Cook noodles according to the package directions; drain. Set aside.
Bring the chicken broth to a boil in a large Dutch oven over medium-high heat. Add the chicken and carrot; reduce heat, and simmer uncovered for 15 minutes.
Stir in the mushrooms, Napa cabbage leaves, bamboo shoots, and green onions. Simmer uncovered for 5 minutes.
Add the reserved noodles, cubed tofu, sherry, pepper, and soy sauce. Simmer uncovered an additional 10 minutes or until the mixture is thoroughly heated.
Serve in individual soup bowls and sprinkle with parsley.
Reviews
Most Helpful
Made this delicious soup today for lunch -- it is a very filling soup with all those wonderful ingredients. I did add additional soy and sherry and additional pepper. I could not find any good napa cabbage so i used organic baby spinach and regular mushrooms vs. shitake (just my preference). This soup makes such a healthy and filling soup meal -- plus it really makes a great presentation. Made for PRMR, September, 2013.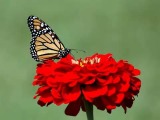 I really liked the flavor of this soup, rich and filling. I also liked that it was full of goodies; mushrooms, chicken, tofu, noodles- so it really felt like a filling meal. My only problem with it was that the chicken came out really dry, even after just being on a low simmer. I think next time I would use thighs instead of breasts to avoid that problem. Thanks for posting!

The star rating for this one is 4.5 - it does not get the full 5 stars because the seasonings are not quite enough. I would recommend 1/4 cup of soya and 2 tbsp of sherry as the soup was too bland with just 1 tbsp of each. I used yam noodles I just picked up at the local Chinese supermarket) since the noodles will pick up the flavour of the broth anyway and these noodles are full of fiber with hardly any calories. Only difference is the texture which is chewier. I used Bonapi mushrooms (similar to Enokitake mushroom) - my shitake mushrooms had gone bad. All in all a very healthy and filling dinner. Thanks for this very interesting recipe!