Japanese Salad from Bh and G

Entered for safe-keeping. From Alexandra Garinger, Guthrie, Oklahoma, as submitted to BH&G.
1⁄4 cup salad oil
1⁄4 cup vinegar
1 tablespoon sesame seeds
2 teaspoons sugar
1 teaspoon salt
1 teaspoon sesame oil
1⁄2 teaspoon pepper
2 ounces rice sticks
cooking oil, for deep-fat frying
8 cups mixed greens, torn
6 radishes, sliced
3 green onions, sliced
2 hard-cooked eggs, chopped
4 cups cooked chicken, chopped
Directions
In screw-top jar, combine oil, vinegar, sesame seed, sugar, salt, sesame oil, and pepper. Shake to mix. Chill.
Fry rice sticks, a few at a time, in deep hot oil (375 degrees Fahrenheit) about 5 seconds or just until sticks puff and rise to top.
In large bowl combine greens, radishes, green onions, hard-cooked eggs, and chicken.
To serve, arrange rice sticks on 8 salad plates. Top with salad mixture.
Shake dressing; drizzle over all.
Most Helpful
Diner's photo caught my attention...I used some leftover chicken from another recipe...I loved the flavor of this salad...but I have to admit that it was very interesting trying to eat it...the rice stick didn't really want to behave while I tried to put them in my mouth...not sure if this happens to others or if it a personal problem...made for "Best of 2014" tag game...=)

Great salad recipe! It was so fun puffing up the rice sticks. I enjoyed the hard-boiled egg and radish additions. The dressing was really tasty, too. Thank you for the great combination idea!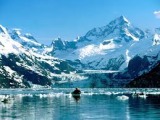 Wonderful salad!!! This really brought back memories to when I lived in California and had an almost identical salad, so good!!!! I made a couple of changes based on personal taste. I omitted the radishes as I don't care for them and then added some sliced almonds for a replacement for the crunch factor of the radishes. I had some individually frozen boneless skinless chicken tenders, so I used one of those and I coated it in some seasoned flour and fried it up and then cut it into bite size pieces. The salad dressing was just perfect for me, it didn't state what kind of vinegar, so I used apple cider vinegar as I like it tangy. Thanks for sharing such a great recipe!!! Made for Photo Tag Game.