Japanese Eggyolk Sauce (Mayonnaise) for Seafood
Anke R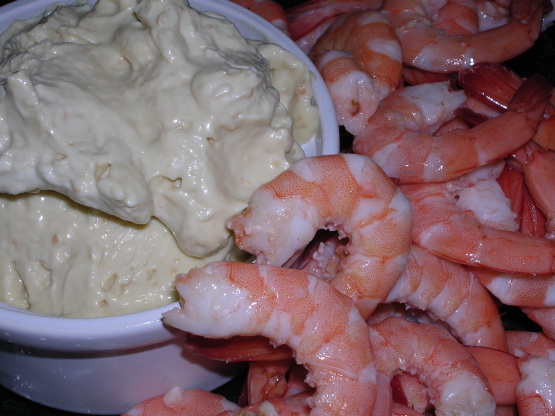 This recipe is one I recently adopted. I have not yet tried it, but it sounds as though this recipe is great! Here's what the original poster had to say about this recipe: "I came across a request for an eggyolk sauce recipe on the forum. I did a little research on the net and since I found so many requests, I decided I need to try this. So this is my version of the widely searched sauce. I don't know whether it is anything like the real stuff, so I appreciate if people would tell me so in a review. In any case I believe this is a nice recipe for a little different homemade mayonnaise, that tastes good with Seafood. On tasting it, I believe that variations with wasabi, ginger or garlic would be very nice as well."

This receipe was fantastic. I followed it to the letter, but the next time I will add a tad more soy sauce and miso. Who needs Ron of Japan anymore? Dinner for 3 is about $180.00 easily. Thank You Thank You. Oh by the way I found myself eating it before I even cooked the seafood. lmao
combine all ingredients except the oil in a mixing bowl or blender.
start beating/blending and add the oil subsequently in a small stream.
Refrigerate for a few hours before using, so the spices can mingle.
Important note: all ingredients must have roomtemperature.