diner524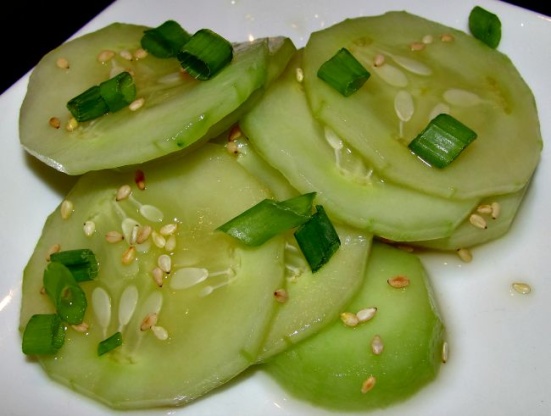 This recipe comes from Japanese Cuisine for Everyone by Yukiko Moriyasma. It is something my mom used to make all the time and is my absolute favorite way to eat cucumbers.
Slice cucumbers very thin. Soak a few minutes in salt water, drain and squeeze.
Mix the remaining ingredients together and marinate cucumbers in the sauce for at least 15 minutes.
Serve sprinkled with sesame seeds to taste.