This is originally a Swedish recipe, but it has been a Finnish favourite for a long time. It's unsure who Jansson was - some say it was a pastor and this dish was his only temptation - but suffice to say that it's quite delicious. Traditional recipe has julienned potatoes, but if this seems like too much work you can thinly slice them too.
Directions
Preheat oven to 200°C.
Fry the onions until soft, and mix with julienned potatoes.
Chop anchovy fillets finely, and keep the anchovy juices.
In a shallow oven dish, put in a thin layer of potato onion mixture, followed by some anchovies. Repeat until you have used everything, ending up with a potato layer on top.
Mix the cream with the anchovy juices and pour on the dish.
Bake in the oven for about an hour.
Before serving, top with fresh dill.
Most Helpful
This should be made with sprats (Sprattus sprattus) and not with anchovies. The confusion arises out of the Swedish word being "Ansjovis". These are obtainable at Swedish shops in 125g tins
Oh this was good. I had no problem adding tall the anchovies--I love them. I did substitute low fat sour cream for the full cream and added no cheese--Along with everyone else, I say thanks, Milla!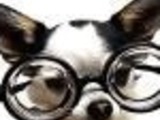 Very tasty! I fell in love with Jansenin Kiusaus in 1980 as an exchange student in Finland. It was such a delight to re-visit those old memories. The recipe is perfect--though, yeah, I think next time I will indeed improvise a little--with shredded carrot, parmesan cheese, and perhaps a little less heavy cream.