lazyme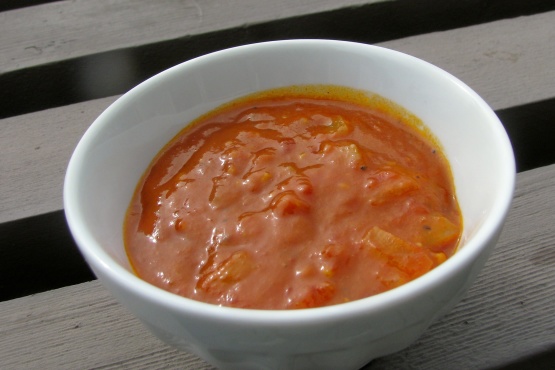 I love this spicy BBQ sauce. It has a slight burn on the lips! To adjust the heat, add more or less cayenne.
In a medium saucepan over medium-high heat, sauté the onion and garlic in vegetable oil until soft.
Add salt and pepper.
Stir in remaining ingredients and bring to a boil.
Lower the heat and simmer 10 mins, stirring occasionally.