tiina r.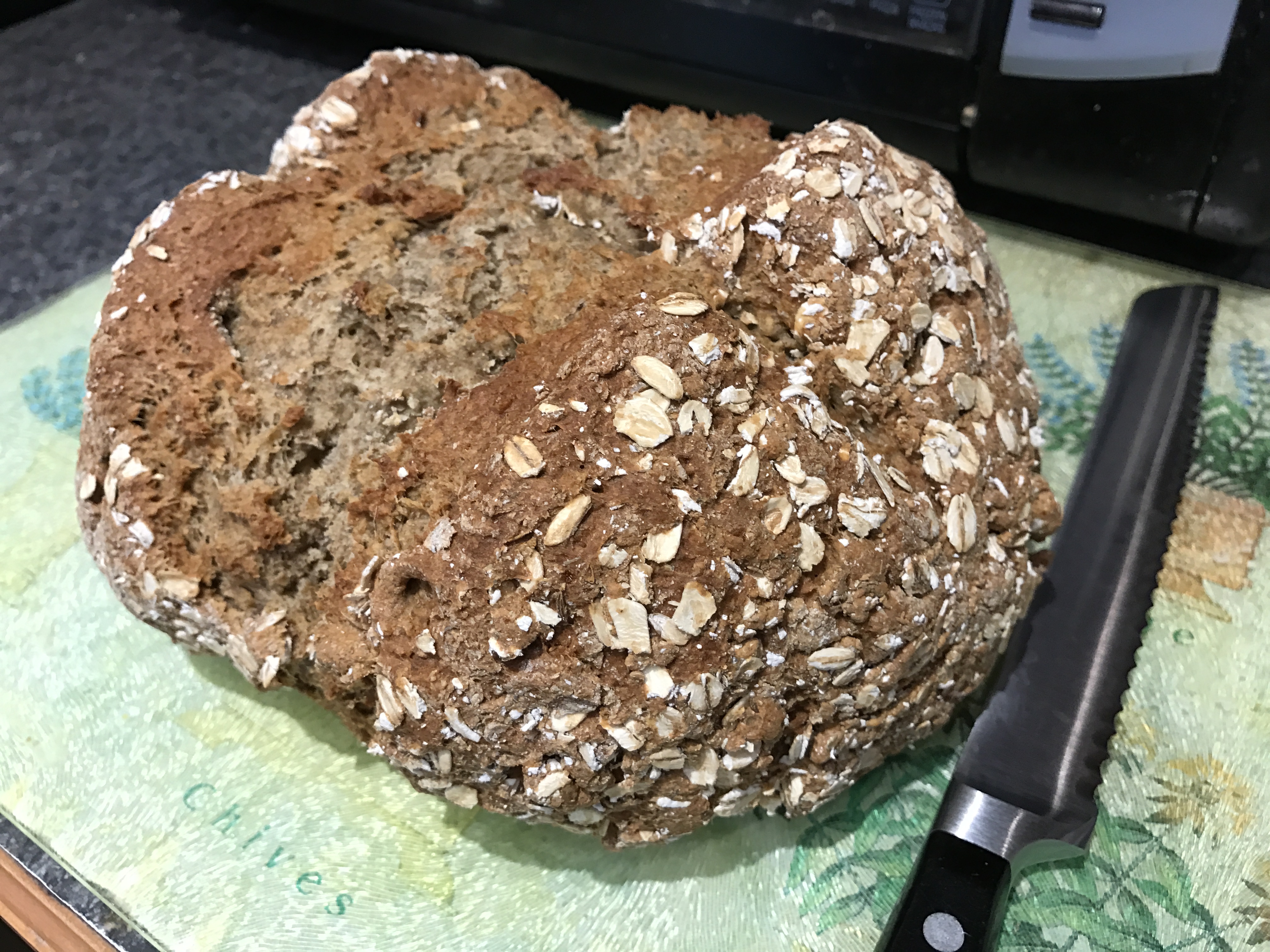 Irish Soda bread that is quick and easy. The light rye flour gives it a flavour similar to the bread served at the Outback Steak House . Great accompaniment for soups and stews.
Combine the flours, baking powder, salt, baking soda, and brown sugar in a large bowl.
Mix the egg with the buttermilk and stir into the dry ingredients just to blend.
Dust the counter with oatmeal flakes.
Turn out dough and knead about 10 times to cover with flakes and form a round ball.
Place on buttered cookie sheet, cut a cross lightly on top of loaf and bake at 375 for 45-50 minutes or until it sounds hollow when tapped on the bottom.
If you don't want to use rye flour, use whole wheat.
It works just as well.