Jan's Hot Hamburger Appetizer
flower7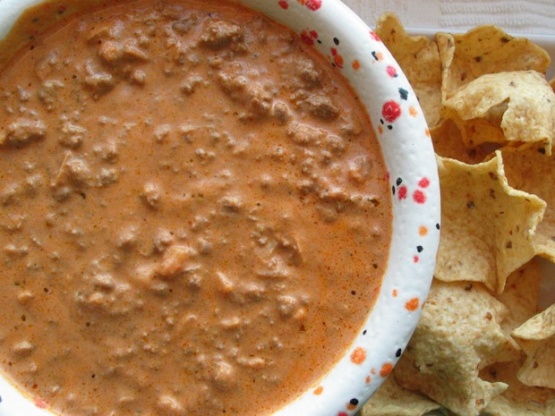 Good for Super Bowl with tortilla chips

This was nice - I like the hint of oregano. It seemed to need something for my taste but I couldn't quite put my finger on what. I made 1/4 of the recipe using 1/4 tsp oregano and 4 oz tomato sauce. I also added about 3/4 oz extra cream cheese as I had it to use up. I'll be interested to try this chilled to see if I like it more. Thanks for sharing!
Cook ground beef and chopped onions.
Add remaining ingredients.
Boil.
Serve with torilla chips.