Janet's Favorite Spaghetti Sauce
lazyme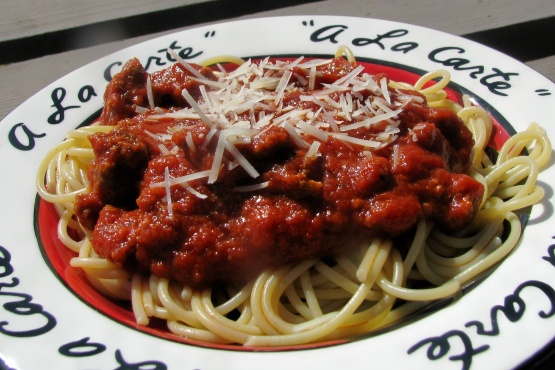 This is the recipe my mom has always used. I LOVE LOVE LOVE spaghetti, so naturally I got pretty good at making it! I hope you think so too!
Brown hamburger, drain of fat.
On medium-low heat in a 3 quart saucepan, add tomato sauce and tomato paste.
Stir well to get tomato paste lumps out.
Add water, stir well.
Add drained ground hamburger.
Add chili powder, garlic powder, seasoned salt, italian seasoning, salt, pepper, and sugar.
Simmer on low for at least 30-45 minutes. The longer it simmers, the better!
You can also use a slow cooker on low for 6 hours!
Spread warm sauce over cooked pasta.