CoffeeB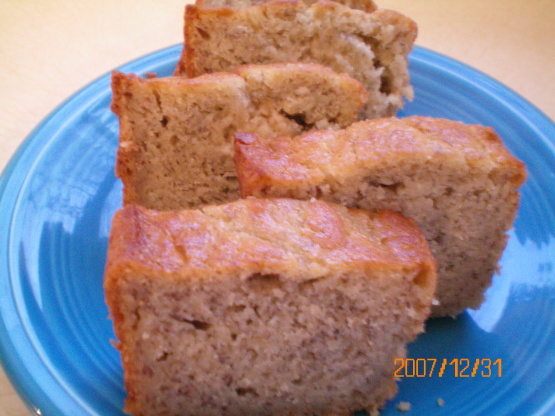 Is a comfort food on a rainy day, You can tailor the recipe your own way! Simple and easy to do, I HOPE you'll take the time and enjoy it too!

Great banana bread. Sour Cream really makes it. Made for AZ recipe swap.
CREAM together: Butter, Sugar, Eggs, Sour Cream, Vanilla, Bananas.
MIX together: Flour, Baking Powder, Baking Soda.
FOLD Flour mixture to Cream together mixture.
Bake in oven 180 degrees for approximately 20-30 minutes until Golden on top and toothpick comes out clean when tested.
***Let your creativity take you away!***
Am SURE you'll enjoy this forever and a day!