mianbao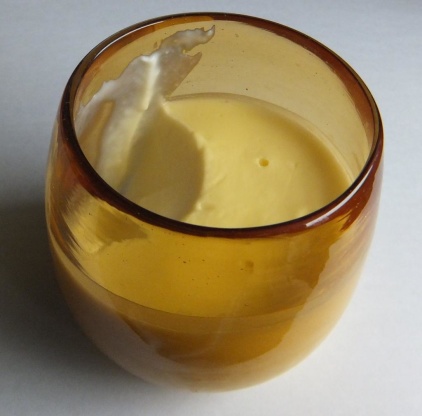 My sister gave me this recipe when I needed to make several desserts. I needed ones with little work but incredible taste, so this is wonderful. If you like lemon you won't find anything easier or tastier.

This is a very nice recipe. It's easy to make, with a small number of ingredients, and it's delicious. I scaled the recipe to 1/3, and didn't have any trouble with it. It did boil up, as it says. I lowered the heat a little, and let it simmer the stated time. I would prefer it more lemony, but that is easily cured - just sprinkle on some grated lemon peel before eating. Thank you very much for posting this recipe. I'll definitely use it in the future.
Put sugar and cream in deep pan stir till at boiling point.
Let boil untouched for 3 1/2 minutes (be careful as it goes up like a volcano).
Remove from stove.
Allow to cool for a few moments then add the lemon juice stirring to mix.
Pour into individual pots and refrigerate to set.
I use small Ramekin dishes as this is so rich you need very little to satisfy.