Jana's Home Canned Picante Sauce
A typical Tomato Salsa. Vary the heat by varying the jalapenos. The recipe produces mild Salsa. Home made salsas tend to be more watery than commercial varieties. To "tighten" the salsa, you can drain the chopped tomatos before mixing all ingredients. You can also include a Tablespoon of flour mixed with cold water if you like.
Directions
Blanche, peel, and chop tomatoes. Measure 8 cups.
Stem, seed, and chop peppers. Chop Onion. Slice garlic thinly.
Mix all ingredients in large pot. Bring to boil and simmer for 10 minutes, or until onion looks glassy and clear.
Cook in pressure canner 5 minutes at 15 psi.
Remove from heat, and allow the canner to return to ambient pressure of its own accord.
Remove and cool jars.
Most Helpful
Sorry..I did not see where it said how many pints..found it after posting my review. Forgive me. Lotus.
This is a fabulous recipe!! The flavors are very balanced, absolutely delicious! The only change I would make next time is to add less tomato juice. I ended up cooking mine for about an hour to get it thick and finally skimmed about 3 cups of liquid off the top to get it the right thickness to can. My jalepenos were pretty large so I only used 3, seeds and all. Had just the right amount of heat for me. I also used about 8 large tomatoes from my garden. This made 4 16 ounce jars.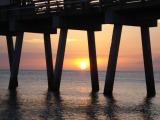 I'm rating this as a 5 for a great basis for variation/adding other ingredients. Thanks for posting--cause my DS family says I should bottle mine made from this basic recipe. Look out Pace!! LOL