Pamela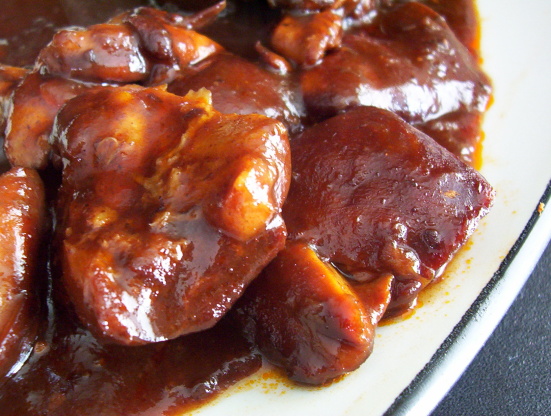 I got this from a OAMC website. My family loves it and you can use any kind of jam or preserves. Blackberry, raspberry, peach, basically whatever you like. This works well with the fruit only preserves also. This is good served with noodles or rice to soak up the sauce.

The chicken is nice and tender; however, I think I would prefer orange marmalade over black berry preserves and skip the ketchup. Great recipe with lots of room for variations. Thank you for sharing this.
Spray treat a 13 x 9 pan with cooking spray.
It is not necessary to brown the chicken, but if you wish you may brown pieces in a large frying pan before placing in the baking dish.
Place chicken pieces in baking dish.
Mix remaining ingredients together and pour over chicken.
Bake in a 350 degree oven for 1 hour or until chicken juices run clear.
To freeze: Place chicken pieces and sauce ingredients in a large freezer bag. Seal, pushing out as much air as possible. Label and freeze.
To serve: Thaw in fridge overnight. Proceed with cooking directions.