Jamies Spinach Artichoke Dip
megs_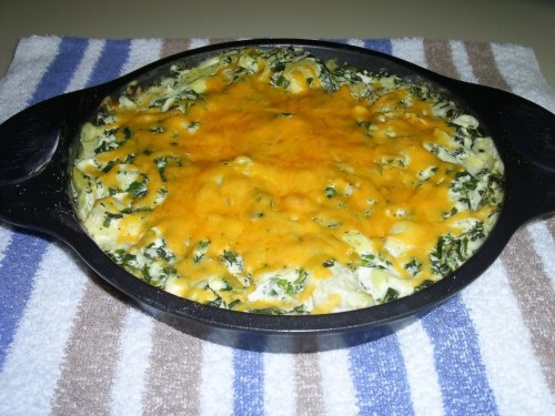 I know there are a lot of these dips, this is from my brother Jamie and I haven't found one to beat it. I make it to share with neighbors in the summer and it is gobbled up.

Great recipe! Very easy to make. I added a couple teaspoons of minced garlic as well as garlic salt and pepper. I also added some parmesan and cheddar cheese. Delicious!
Cream together mayonnaise and cream cheese.
Stir in well drained spinach and artichokes.
Fold in cheese.
Bake for 20 minutes at 350°F.
Serve with nachos.