teresas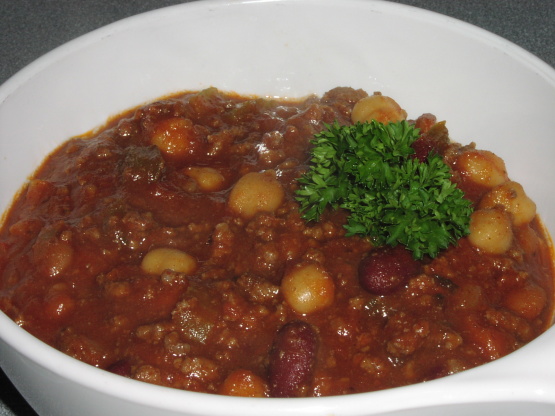 Canadian Jamie Salé and her partner David Pelletier won the Olympic Gold medal for pairs figure skating.

We enjoyed this but only after I doctored it up. It really was lacking in flavor after it was all put together that I just had to add a bit more spice. So I threw in some salt, cumin, coriander and a splash of vinegar. Once those were added we just loved it. I served it with cornbread. Thanks for posting. :)
Cook ground beef in large saucepot on medium-high heat 5 minutes or until no longer pink. Remove ground beef from saucepot. Drain fat, leaving 1 tablespoon drippings in saucepot.
Add onion, bell peppers, carrots, celery and garlic; cook and stir 5 minutes.
Stir in spices and remaining ingredients. Bring to boil; cover. Reduce heat and simmer 30 minutes, stirring occasionally.
Serve with tortilla chips, rice or cheese toast, if desired.