Jamie Oliver's Huge Yorkshire Puddings
rpgaymer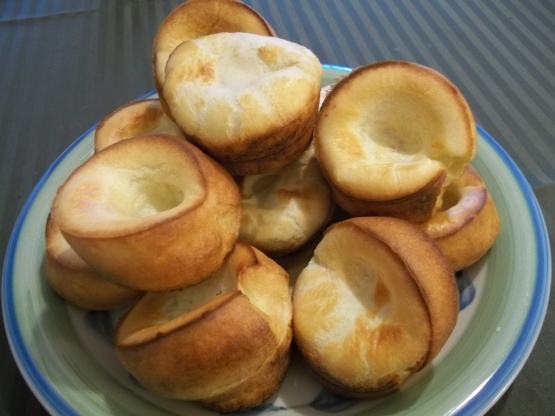 Another great recipe from Jamie Oliver. I made these a couple of times and everyone liked it!

Top Review by Kelsey
I over-baked the first batch, but the second batch was great! =) They ended up needing less than 14 minutes to bake... so that threw me off. =P Thanks!
Mix all the ingredients, except the oil, to make a batter using an electric mixer.
Let it rest for 10 minutes.
Preheat oven at 450°F.
Preheat a muffin tray and grease with a little oil.
Divide the batter into the tray.
Cook for 20 minutes at 450°F.