3 Reviews
It is amazing what a few choice ingredients can do to add flavor. These were cooked on the grill in a grill pan. The chicken was moist and well seasoned. Served with the salsa and Guacamole Rotel (Guacamole Rotel). I do have leftovers and if you add 4 additional tortillas this recipe will easily serve 4. Made for Aussie Swap.
I used to buy the dinner kit but after making this recipe I have not looked back.
5 stars all the way! I'll start by saying that I love chef Jamie Oliver and have never had any of his recipes steer me wrong. These fajitas are simple to make (although it took me longer than 20 min.) and have fantastic flavor. I loved the flavoring of paprika, cumin and lime mixed in with the chicken. The salsa was light and a perfect complement with a bit of spice/heat. I only used half a lime on the salsa and half of a small bunch of cilantro - it seemed like plenty. For the toppings: the guac., I just mashed up a ripe avocado and added a bit of lime juice and salt. All put together, these are fabulous and easy fajitas!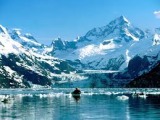 Jamie Oliver's Chicken Fajitas