James Beard's Cheesed Hamburgers
gailanng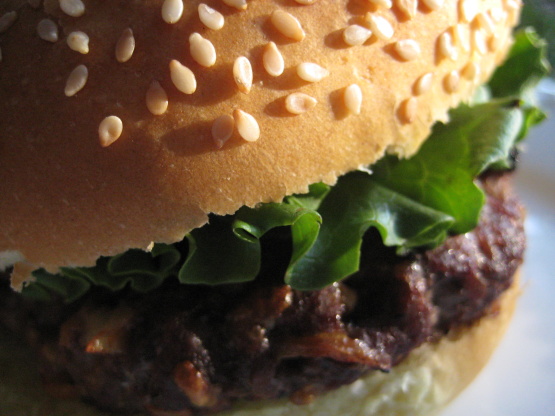 Adapted from How to Eat Better for Less Money. The cheese keeps the meat moist as well as flavoring it.

Yum Yum Yum Yum YUM! 5 YUM recipe for sure! I loved the garlic addition - that really takes this burger over the top. Adding the cheese to the mixture was great too and kept things from drying out. I used my electric griddle to make these and they turned out perfectly! Thanks for a great addition to my burger rotation! Congrats on your win in the Twelve Days Surprise Event.
Combine all ingredients and mix well.
Form into 8 patties.
Grill, broil or pan-saute 5-6 minutes on each side, or until meat reaches desired doneness.