Derf2440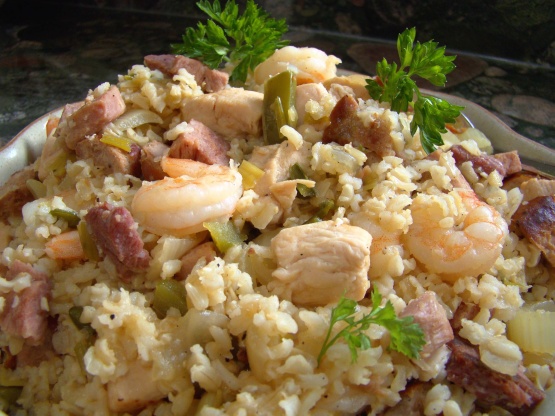 Chef Du jours famous recipe....a definite keeper for family gatherings if you triple it...

Thank-you for this recipe. I loved the flavor this alone provided, but for the rice I used boxed ZATARAIN JUMBALAYA mix. It is wonder ful! I've made this 3 times already.
Put the vegetables in a 4-quart saucepan and cook them over low heat for 10 to 15 minutes.
Add Andouille, ham, chicken, and spices.
Add enough chicken stock to cover and simmer until the mixture becomes thick, about 15 minutes.
Add shrimp and rice, mix in parsley, cook two more minutes and serve.