Jamaican Jerk Chicken Nuggets
This is a zesty recipe that combines a number of tantalizing flavors. This is a scratch recipe that has much more body than the store bought seasoning. Excellent with red beans & rice!
Directions
Combine all ingredients except chicken in 9x13 deep cake pan or casserole, blending each ingredient as it is added.
Add chicken to mixture, mixing well, making sure all pieces are well coated
Press chicken firmly in pan, allowing ingredient mixture to cover all pieces of chicken.
Cover and refrigerate for up to 2-24 hours.
Bake covered @ 375 for one hour.
Remove cover and bake @ 400 for 30 additional minutes.
Mix well after removing from oven, drain, and serve hot, with red beans & rice.
Most Helpful
Very tasty, easy chicken dish. The list of ingredients seem long, but actually it consists of stuff we all have in our kitchens. The directions are straightforward and easy. I cut down on the large recipe, as we are only 2 diners tonight. Great flavours, and a really good dish for someone like Larry, who has a B & B. Thanks, Larry!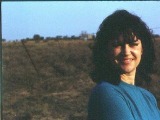 Well done! I didnt eat it ( vegetarian here) but I made it for my boyfriend who is a native Jamaican. I had to leave out the white vinegar and the salt . He ate it down in record time and it smelt great

Yum-o!! This recipe was very tasty, indeed! Rather than mixing the ingredients in the 9x13 pan, I tossed everything into a large ziploc bag and shook it up. This is just a personal preference, as I like to give it a few quick shakes from time to time during the marinading process. When you're ready to cook, just toss it into the pan, cover and go.