loof751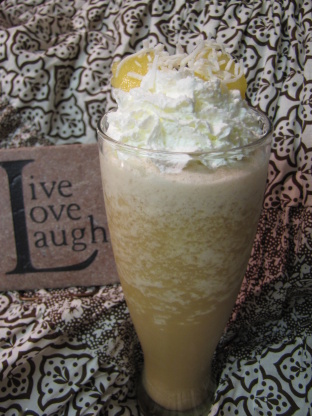 This potent coffee is so good. The smooth warmth of amber rum and Tia Maria with the cool sweetness of the coconut and pineapple rums helps to create a taste experience that is delicious and creamy.
Pour the first 7 ingredients into a blender and mix until all ice is crushed.
Pour the frosty beverage into a tall chilled glass, top with whipped cream, toasted coconut and pineapple chunks.
Grab a straw or two and enjoy.