cyaos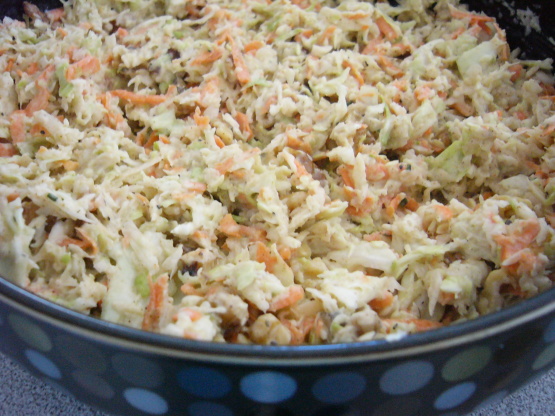 A requested Jamaican side dish. From Barbecue from Jamaica by Helen Willinsky

Nice touch adding the Jerk seasoning. I only used 1/2T, tho and didn't care much for the walnuts so used chopped peanuts. Very good . Thanks for posting.
Combine the cabbage, carrots, and nuts in a large bowl; set aside.
Mix togerther the remaining ingredients and spoon over the cabbage mixture.
Toss well.
Cover and chill before serving.