Derf2440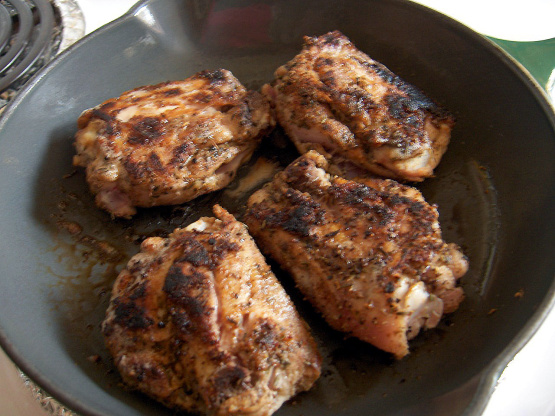 From Cooking Light. Serving size: 2 thighs. Per serving: 175 calories, 5.5 g fat, 27.5 g protein, 2.2 g carb, 0.6 g fiber, 115 mg cholesterol.

I liked this recipe, someone said it was really spicy but I didn't find that to be true at all. It was easy and I almost always have these ingredients on hand. Thanks for the recipe.
Mix together the first 9 ingredients in a small bowl.
Rub spice mixture evenly over chicken.
Heat a large nonstick skillet over med-high heat.
Coat pan with cooking spray.
Add chicken to skillet; cook 5 minutes on each side or until done.