Parsley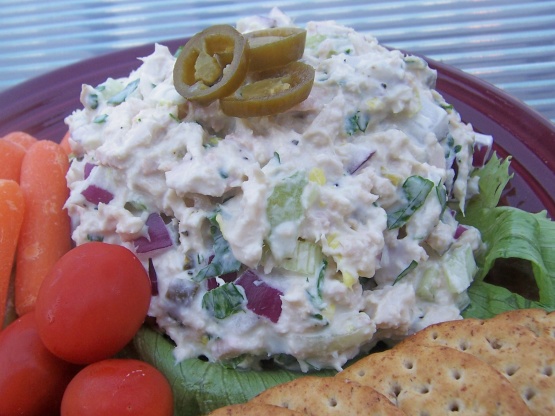 This delicious tuna salad is wonderful served in tomatoes or avocadoes, in a sandwich or with crackers. You may want to add a little more mayo to taste

This a very good Tuna Salad recipe for the spicy lovers. The Jalepenos give it just the right extra ingredient. The smaller that you dice the ingredients and the longer you leave in the fridge before serving the better the flavors meld.
In a medium mixing bowl place drained tuna and break up with a fork until all the large pieces are broken up.
Add remaining ingredients and gently mix together.
Transfer to your serving bowl, cover with plastic wrap and refrigerate, to allow flavors to meld.