PaulaG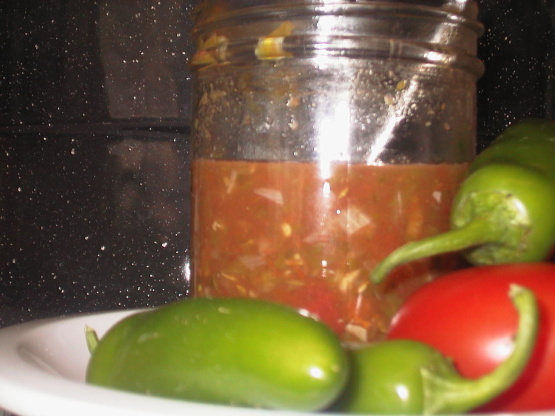 This makes about 3 pints, I store it in the refrigerater, The longer it sits the hotter it gets. With this recipe you always have salsa in the refrigerator.

This is Excellent, but only thought so after it sat for about a week. It was ok at first, but for some reason after a week it was to-die-for! I love anything with a vinegar base, so this is definitely a keeper. Thanks for sharing.
Combine all ingredients in large saucepot.
Bring mixture to a boil.
Reduce heat.
Simmer for 10 minutes.
Ladle hot salsa into hot, sterilized jars, leaving 1/4-inch head space.
Adjust 2-piece caps.
Process for 15 minutes in boiling-water canner.