Jalapeno Popper Wonton Puffs
alligirl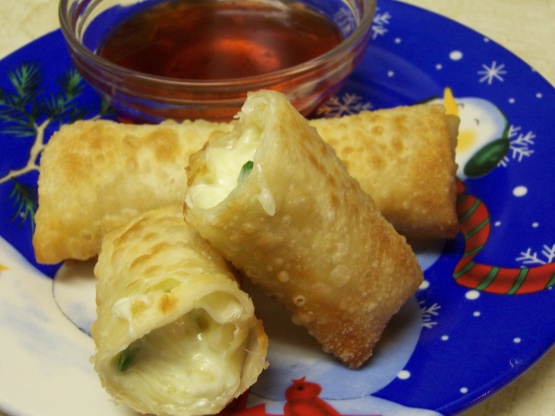 If you love jalapeno poppers, then this is one you will have to try!

These jalapeno poppers are awesome. I added some crumbled bacon bits and sprayed each one with olive oil spray and baked them in the oven until golden brown at 350 versus frying them in oil. They turned out great and they were the hit of my party. Thank you for posting this recipe!
In a medium bowl mix together cream cheese, Monterey jack cheese, jalapeno peppers, garlic and green onions; mix well to combine then season with a little black pepper.
Fill the wonton wrappers with approximately 1 teaspoon cream cheese mixture.
Fold wrappers into triangles then press with a moistened fork to seal (or seal edges as desired).
In a large skillet heat oil over medium-high heat.
Drop 3-4 wontons in at a time into the oil, and quickly fry, turning once until golden brown.
Remove to paper towels.