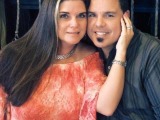 The hardest part of this recipe is not eating it all by yourself! Serve with sliced sourdough baguettes, tortilla chips or crackers.
Directions
Stir together cream cheese and mayonnaise in a large bowl until smooth.
Stir in green chilies and jalapeño peppers. Pour mixture into a microwave safe serving dish, and sprinkle with Parmesan cheese.
Microwave on High until hot, about 3 minutes.
Most Helpful
I found this recipe by Denise Miller Ramsey on Allrecipes.com, and it is an awesome recipe!!! Great for football parties, potluck, and any occasion that you want a super tasty and easy appetizer. I used all 4 ounces of the canned, diced jalapeno peppers and I thought it gave it the perfect amound of heat. It had a little kick without burning your mouth. I mixed the cream cheese with the mayonnaise, then added the peppers and parmesan cheese. I stirred it until everything was well blended and then put it all in my little 2-quart crockpot. I cooked it on low for 3 hours and then turned it down to warm. I took it to work and it was gone before lunch was over. I served it with Triscuits and tortilla chips. Everyone went crazy over this dish, and I had many, many requests for the recipe. I'm making this again this weekend for my granddaughter's birthday party. You can't go wrong with this recipe! :)

This is a huge crowd pleaser! I changed it a bit though to fit my personal tastes. I omitted the mayo and instead of parmesan cheese I used cheddar. I also added a green onion and chopped up the jalapenos!
Took this to a St. Patrick's day party and it was a big hit! Three different people asked me for the recipe. Like others I added more green chilies and jalapenos than the recipe called for. We baked it and it turned out great. Thanks!