Nimz1466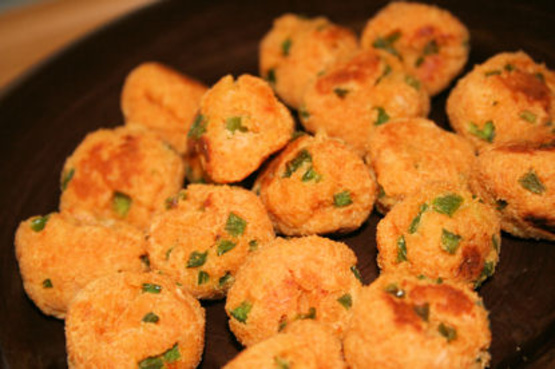 This is a quick appetizer that is great for potlucks and snacks. Vary the amount of jalapenos you use depending on how hot they are. If you want milder poppers remove the seeds and inner membrane from the jalapeno.
Combine all ingredients.
Form 1" balls.
Bake at 350F for 10-15 minutes.