Peter J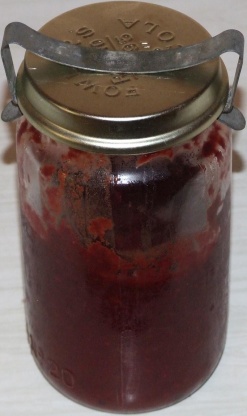 The perfectly unusual blend of fruit, pepper, curry and soy will keep your guests talking about this sauce forever. The perfect glaze for any white meat and a most delightful dipping sauce for springrolls.

Top Review by Bergy
Very distinctive taste which I find very appealing. One guest did not care for the flavor but then, she rarely likes anything new or slightly different .I used frozen Italian Prune Plums that I had in the freezer. Worked well. The sauce is just not as chunky as you describe it but has a nice consistency. I put the leftover sauce in 1/2 cup jars and froze them. Nice to hear that it freezes well. I used this sauce as a topping on stuffed Pertobello mushrooms but I can think of a dozen recipes that ir would do well in - Glaze for chicken, Dip for Appies etc etc etc Thanks Kc I wuill think of you every time I use this tasty sauce.
In a heavy pot, cook red onion, garlic and jalapeno pepper in soy bean oil until tender.
Add the plums and stir in the curry powder and allspice.
Once the spices are dispersed, add the honey, soy sauce, plums and the fruit juices.
Cook over medium low heat for 1 hour and 15 minutes uncovered, stirring often.
The consistency should be like a chunky tomato sauce.
Remove from the heat and allow to cool to room temperature.
Bottle and chill the sauce.
This sauce can be made ahead of time and it freezes well.