CJAY8248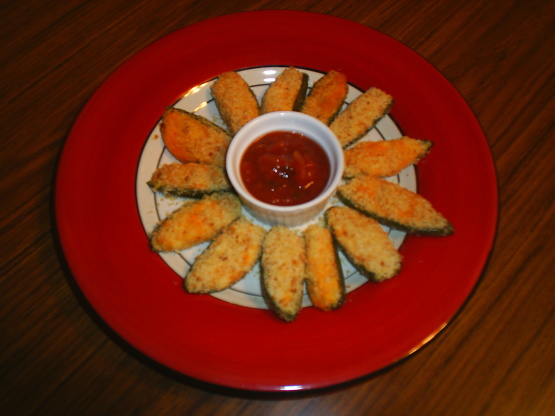 originally from "Taste of Home" magazine

my family loved these. fresher than any boughten poppers. take some preparation time, but are well worth it.
In a mixing bowl, combine cheeses, bacon and seasonings.; mix well.
Spoon about 2 Tbs. into each pepper half.
Roll in bread crumbs.
Place in a greased 15x10x1" baking pan.
Bake, uncovered, 300 degrees for 20 minute for spicy flavor, 30 minute for med. and 40 minute for mild.
Serve with sour cream or dressing.
NOTES : When cutting or seeding hot peppers, use rubber or plastic gloves to protect your hands. avoid touching your face. I omit the bacon in this recipe.