mliss29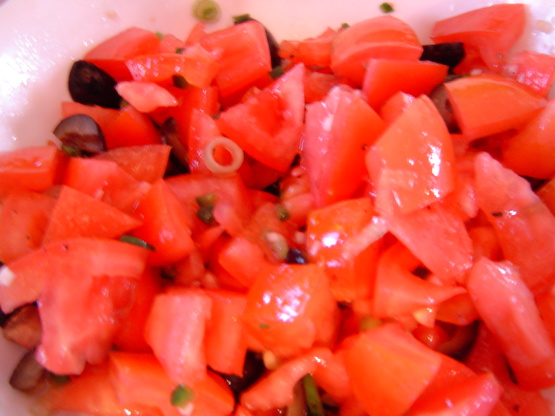 The perfect salsa! So easy to make, I made it without olives...you can make it as hot or as mild as you like! From Canadian Living Magazine.
Stir together tomatoes, olives, green onions, garlic and jalapeno.
Whisk together olive oil, vinegar, sugar and salt and pepper.
Stir both mixtures together.
Chill and enjoy!