Jalapeno-Monterey Jack Grits
Junebug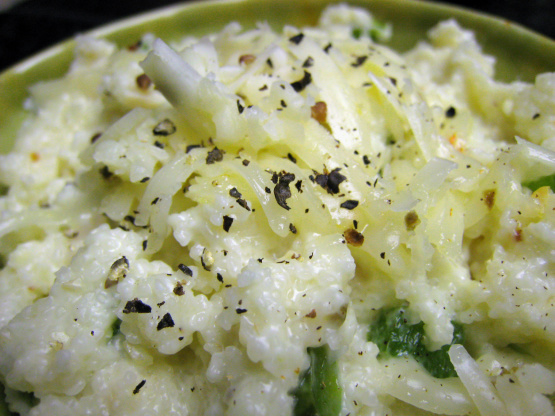 This is from my favorite get-away place, Big Cedar Lodge in Ridgely, Missouri. Love these grits, yes I do!

WOW!!! This tasted so good. My husband and I love grits so we decided to try this jazzed up version. Incredible. The peppers make it colorful and very flavorful. The grits had a nice creamy texture. Thanks so much Nurse Di. Your grits recipe is "da bomb"!!
Melt butter in a heavy skillet over medium-high heat.
Sauté red and yellow pepper, jalapeño, and garlic for about 5 minutes or until peppers are tender.
In a large saucepan, bring chicken stock and cream to a boil.
Add grits in a thin stream, whisking constantly.
Whisk for about 6 minutes or until grits are cooked and mixture thickens.
Add sautéed pepper mixture and cheese.
Stir until cheese melts.
Season with salt and pepper.