Jalapeno Glazed Ham Steak
Ms B.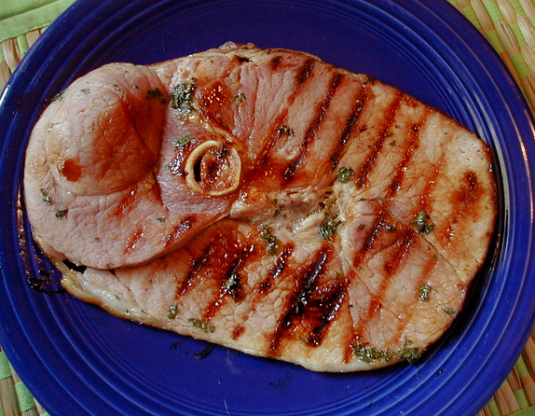 This is ridiculously fast and easy so it's perfect for after-work. I found this on one of those supermarket hand-out cards.

This is so easy, and tastes incredible! Be sure to use Braswells Jalapeno jelly! AWSOME!!!
Heat grill; place jelly in a microwave safe bowl and wave it on HIGH for 30 seconds; add cilantro if using and mix well.
Pat ham dry with a paper towel.
Place ham on grill over medium heat or 4-6 inches from medium hot coals; brush with half the glaze and cook 5-7 minutes, turning and brushing with remaining glaze during the last 2 minutes of grill time.