seesko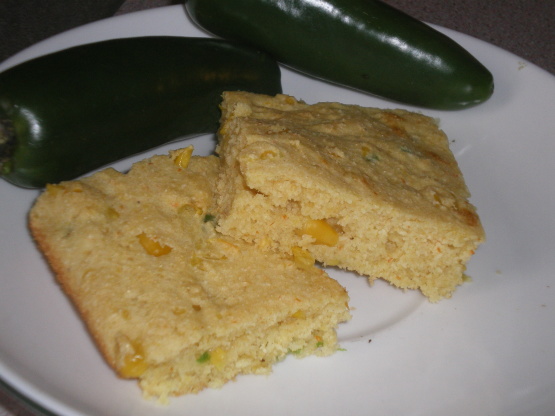 From my most recent issue of Cooking Light. Makes 9 pieces with each piece being about 110 calories. Will be having this with soup.
In a bowl, combine the cornmeal, flour, sugar, salt, baking soda, baking powder and garlic powder. In a small bowl, combine the remaining ingredients. Stir into dry ingredients just until moistened. Pour into a 1-quart. square baking dish coated with cooking spray.
Bake at 425°F for 13-15 minutes or until a toothpick inserted near the center comes out clean. Cut into squares; serve warm.