Tona C.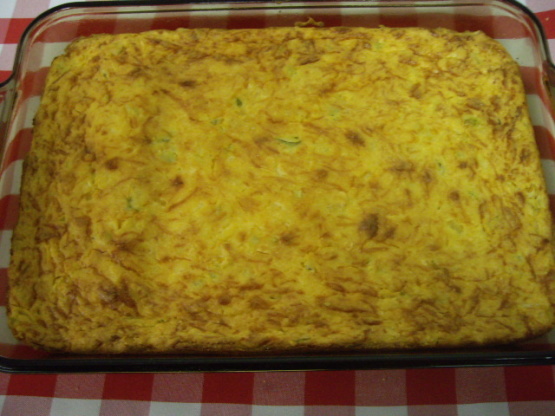 This makes a large pan of cornbread with a kick! If you prefer a milder version just leave out the peppers. It's delicious either way.
Preheat oven to 350º.
Chop onion.
Grate Cheese.
Beat eggs in large mixing bowl.
Stir in creamed corn, sour cream and oil.
Fold in onion, cheese, and jalapenos.
Add cornmeal, flour, baking powder and salt.
Mix well.
Pour batter into greased 13 x 9 inch baking dish and bake at 350º until cooked through and golden brown on top, approximately 1 hour.
*Note*You may need to place foil on top if cornbread is getting too brown on top but not yet cooked in the center.