ChefLee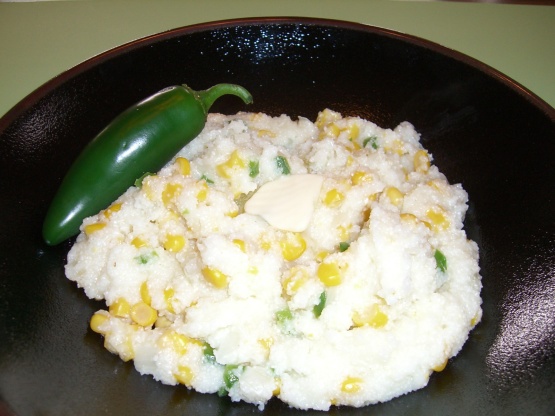 Nothing goes better with Alligator Grillades! These delicious grits are great with poached eggs or even fried chicken. Although the recipe does not call for the addition of cheese, I have made this with cheddar and it's wonderful. The recipe comes from The Flavor of New Orleans Cookbook.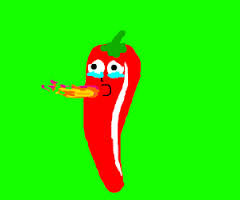 These are great! I haven't had grits since I left my home town in the South. Had never had them with jalapeno before. Just did a pinch of ground thyme because I didn't have fresh. I will make these again with even more jalapeno because these were really mild. Loved it, thanks!!!
Melt the butter in a medium saucepan.
Add the jalapeno, corn and onion.
Saute until the vegetables are tender.
Stir in the grits.
Add the water gradually, stirring constantly. Cook over medium heat until the grits have absorbed all the water, stirring constantly.
Stir in the thyme and season with salt and pepper.