Prontip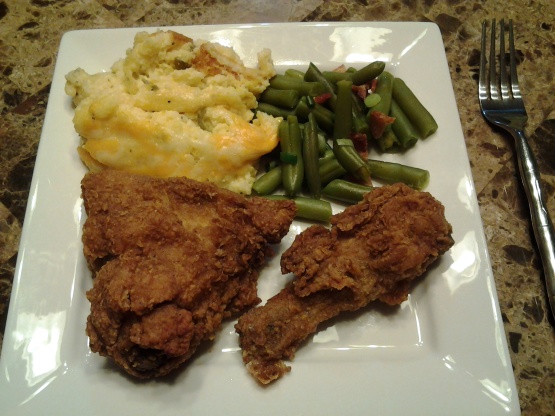 My husband's favorite. We eat this with just about everything, in place of mashed potatoes.

Your husband is right, these are MUCH better than mashed potatoes. We had them with dinner, but I think they'd be great with breakfast, too. They are easy to make and even my wife and son, who aren't real big fans of grits, raved about this dish. It will definately be something we have again and again.
Bring water and salt to rapid boil.
Add grits, reduce heat, and cook until grits are thickened, about 3-4 minutes.
Stir in butter and Velveeta cheese until melted.
Mix eggs, milk, and black pepper together, and then add to the grits mixture.
Stir in the chopped jalapenos.
Pour into casserole dish.
Bake uncovered for 45 minutes or until set in a 300 degree oven.
Sprinkle Jack cheese on top, and return to the oven for 15 more minutes.