Jalapeno Cheese Cornbread
Nimz1466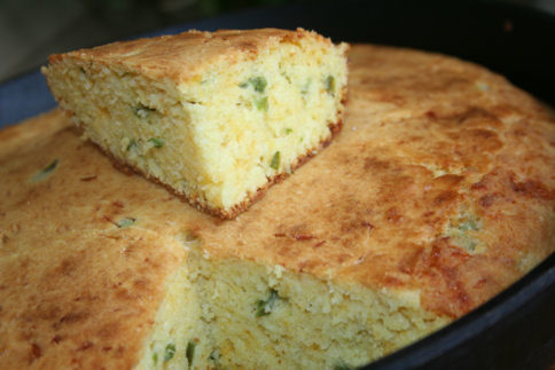 A great recipe that's quick and easy to make. I got it from a Merchant Mariner and have used it for years. Definitely a favorite and often asked for recipe.
Love this recipe. I always bake mine up in a cast iron skillet and it takes less time to make. I also did not have regular milk one evening and used buttermilk in its place and it was amazing.
Mix first 5 ingredients in large bowl
Mix eggs, oil, and milk well in separate bowl.
Pour liquid into dry mixing lightly (batter will be very lumpy).
Add jalapeno and cheese mixing just until blended (batter should still be lumpy).
Pour into greased 13x9 baking dish.
Bake at 400 for 40 - 45 minute until golden brown and a toothpick comes out clean.