Prep 10 mins
Cook 15 mins
This is a warm, spicy, cheesy dip that goes great with tortilla chips, crackers, or spread on sandwiches. Our family jokes that it's so good and addicting, you could spread it on just about anything and eat it!
Directions
Drain and chop artichoke hearts.
Combine artichoke hearts with remaining ingredients. Use as much or little of the jalapenos as you can handle. (When I make this for my family, I use an entire can, but when I make it for guests, I usually only use half of the can.).
Pour into baking dish.
Sprinkle with grated Parmesan cheese and paprika.
Bake at 400 degrees until bubbles around edges.
Serve with tortilla chips, crackers, as a sandwich spread, etc.
NOTE: Depending on preference, you can do a rough chop on the artichokes for a chunkier dip, or you can put all the ingredients (except for the cheese) in a blender to puree for a smoother dip.
Reviews
Most Helpful
We followed the directions as stated. I used 2 cups Parmesan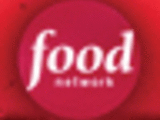 5 stars just aren't enough! This dip was completely awesome, not a bite left at the end of the party.
Awesome! Put this on a lightly toasted french roll and wow.